We're easy to find in Downtown Peoria
Set your GPS: 116 NE Perry Ave., Peoria, IL
We're in walking distance to the Convention Center, Peoria Public Library, the Federal Building and even a great little coffee shop.
"I believe you'll find us to be a place where you can find the love and grace of Jesus, and the encouragement of a church family and friends. This is a place where we are all challenged to make a difference."
Rev. Dr. Tim Ozment, Directing Pastor
Click on any of these panels to begin your tour of the ministry opportunities and groups available here at FUMC.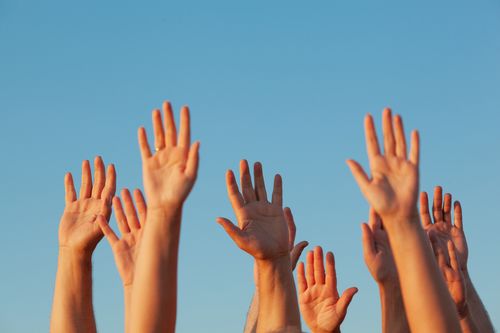 We want to stay in touch with you in the best way possible, so if you watch one of our online broadcasts, would you be so kind to let us know you're here? Just click the button below and check in. Feel free to add prayer requests or any other comments.
If you are able to give, your offerings assure that our work for Jesus will continue strong long after the present day threat has passed.
Click below to download a pdf version of our weekly email news blast, eHighlights. You'll find all the info you need to be updated on the week's happenings at FUMC. You may also click to be added to our mailing list to receive fresh new eHighlights every Friday morning in your inbox
Click here to go to our media page where you can view live worship services as they happen, or check out our worship service archives.
This isn't your typical church podcast. It's an in-depth look at the topics and issues that are important in the Peoria region, great stories of hope, and ways that you can make a difference in the world around you. 116 is our address, but it's also a reflection of our heart.
Interactive Worship
for Kids
We are excited to offer an interactive worship experience for children each Sunday that includes video Bible lessons, prayer, activities to go with the lessons, children's messages, and more. Click below to give your children the freedom to worship our God on their level.
Lessons and Carols returns!
Saturday, December 11 at 6 PM
Sunday, December 12 at 11:15 AM
Tidings of Comfort and Joy will proclaim the story of the birth of Christ with carols from England, the European continent, American Appalachia, black American Christmas spirituals, and a world premiere setting of Let All Mortal Flesh Keep Silence. The combined forces of our Sanctuary Choir, Bells of Praise, orchestra, and organ will be led by Dr. John Orfe, Interim Director of Traditional Music; Lara Reem, Vocal Music Teacher of Washington Community High School; and Heather Hill, Interim Director of Handbells. Click below to read Dr. Orfe's article on the history of Lessons and Carols events, to listen to The 116 podcast, or to register to attend.
The 116 Podcast:
The Blue Holiday Special
Are you facing a blue Christmas? Has some form of grief left you wondering how you will navigate the upcoming holidays? FUMC Director of Congregational Care, Kirsten Tharpe, joins us today to tackle the tough topic of how we can survive special days when someone special is missing. You'll find hope and encouragement, wrapped up in a realistic approach, as you listen to this special edition of The 116.
Plan now to join us for a bright and beautiful Christmas Eve service celebrating the coming of our Messiah. Services will be held at 4, 7 and 11 PM, with a bilingual service at 6 PM. Please register below.
Find PEACE in the Foster Gallery
The Foster Gallery is pleased to exhibit Peace, silk-screen Christmas cards by Rolan Johnson. Experience a Peoria Christmas tradition with Johnson's multi-colored mosaic silk-screen Christmas cards. The vivid colors and intricate detail of these prints draw us into the story of Christ's birth and the true meaning of Christmas.
The exhibition will be on display through January 3.
Our minds turn to togetherness this time of year. There are family gatherings, special events, and seasonal parties. As we contemplate a second year where the pandemic was a major factor in our lives, we invite you to join us for moments of sacred reflection. Get the update on the return of Lessons & Carols, hear the calling to steward our resources well, and find help if you're facing a blue Christmas. You'll find this, and so much more, in our current edition of The Herald magazine.

Click below to view the online version, or to download the pdf version.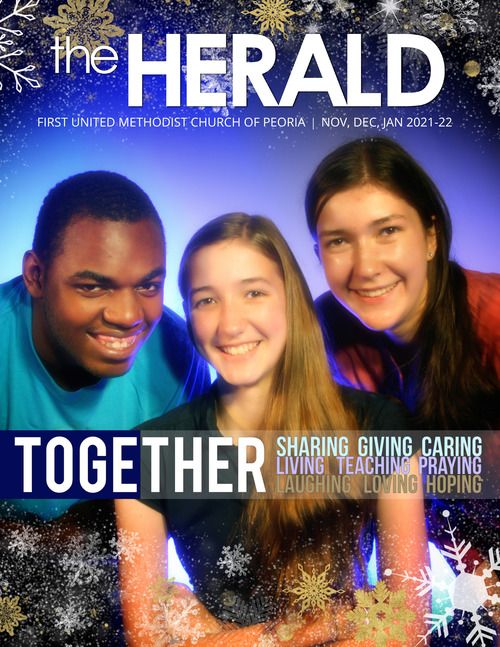 If you are in need of assistance, click here to find out about the services we provide and information about other resources for help.