The mission of the Foster Gallery for Christianity and the Fine Arts is to nurture mutual understanding and appreciation of the connection between art and faith, and to develop and strengthen relationships between artists, the community, and the church.
The Foster Gallery is made possible by the generous support of the Foster Endowment through the Peoria First United Methodist Church Foundation .
Ellen Foster was a member of First United Methodist Church who endowed the Thomas S. Foster Endowment for Christianity and the Fine Arts. "Ellie" was known to friends as a talented, gracious, spirit-filled lady who strived to make a difference. Active in both church and civic activities, this gallery is named for the Fosters in honor of their contribution "to provide partial funding of an outreach ministry of First United Methodist Church of Peoria which will focus on the impact of Christianity on the fine arts."
The public is welcome to all events and exhibits at no cost.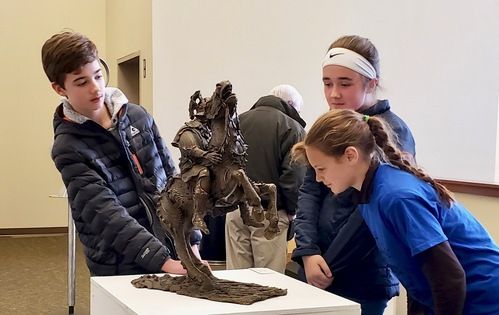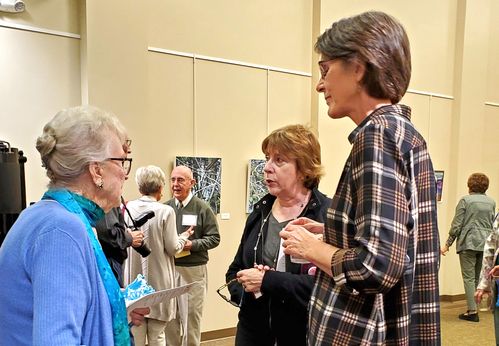 Welcome to our virtual Foster Gallery exhibits. Check back here in the future as we add more exciting virtual art encounters like the one you see here. Be sure to tell others about this wonderful new resource that will not only give you an online encounter with great art, but it will also dig deep into the exhibit, sharing interesting information.
Monday through Friday | 9 AM - 5 PM
Sunday | 8:30 AM - noon
Other showings by appointment
Contact the Foster Gallery
Inquiries here go directly to Dr. Carol McPherson, Director of Discipleship and Fine Arts Ministries